Current Parent Information
Current parents play a vital role in our community and there are many ways for parents to be part of the life of our school.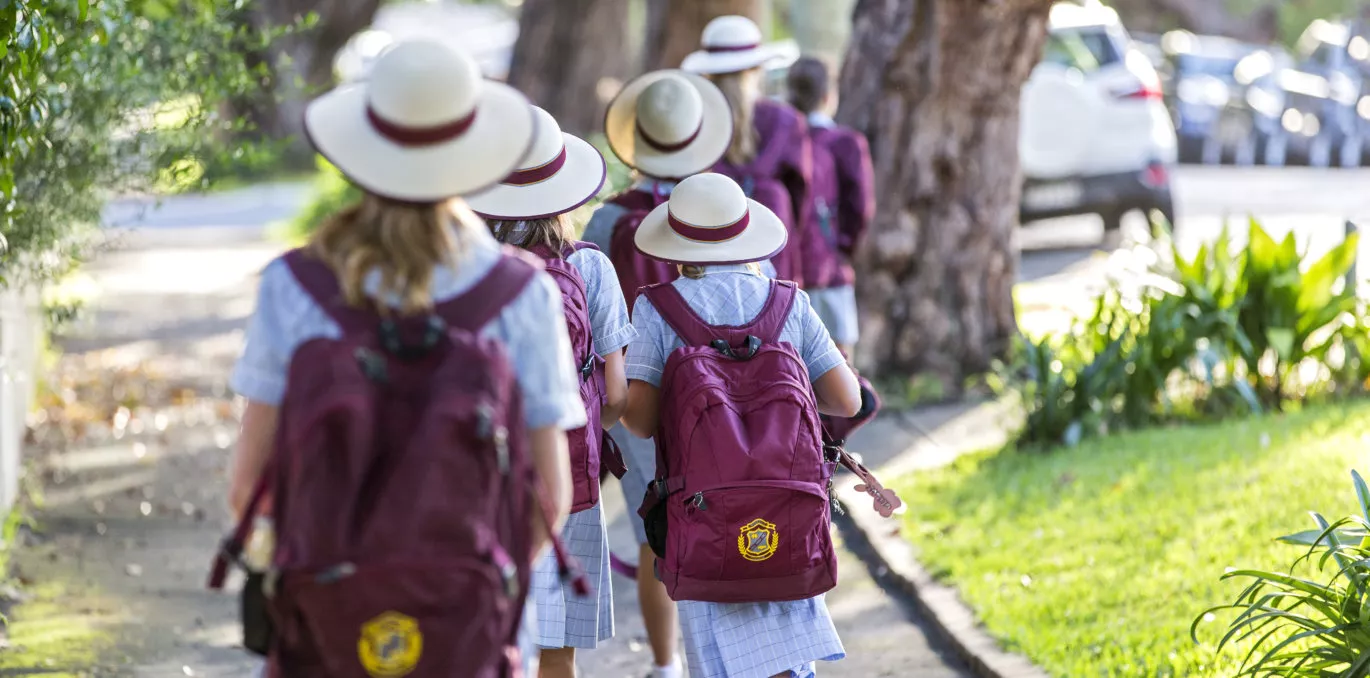 Information for current parents
The Roseville community comprises several dedicated parent groups that help foster and protect the special sense of community enjoyed by families at Roseville College. Some of these groups have a specialist focus, such as the Roseville College Parents' Association (RCPA), Alumni, Roseville College Rowing and the Parent Prayer group.
For all current opportunities for participation, questions or additional information, please contact the Community Relations office.
Community Relations Manager
Address |  Roseville College, Locked Bag 34, Roseville NSW 2069
Email | [email protected]
Parent portal
All parents of current Roseville College students have access to the College portal. This secure portal offers a wide range of information about school operations, procedures, events, newsletters, student information and more. 
First time portal users
If you are a first time user of the parent portal, please follow the following steps to get your login details. You must follow these steps in sequential order.
Note that you will only have access to the portal from the first day that your daughter attends school.
If you have forgotten your username or password, please see the pages below to retrieve your username or reset your password.
Retrieve your username via email
For full instructions, please refer to this document:
If your email address is not recognised as a registered email address, please contact Community Relations to have your details updated so you can access the portal. Access to the portal and the ability to retrieve your username and update your password depends on having your correct email details recorded in our systems.
If you need any other assistance accessing the portal or any other Roseville College online system, please contact the ICT Service Desk on +61 2 9884 1110 (8am–4pm, Mon–Fri) or submit an online support form for assistance. The ICT Service Desk is open during both term and holiday times, except between Christmas and New Year.
Roseville College Parents' Association (RCPA) and class/year parents
The RCPA enables parent engagement with the College community as a whole by organising social events, activities and programs, and by holding regular RCPA meetings (generally once a term). Our strong Class Parent Network also organises social and friend-raising events for their child's respective classes and year groups.
For all RCPA queries, and to learn about current opportunities for participation, please contact the Community Relations office.
Parent Prayer groups
Members of the parent community are invited and encouraged to join our Parent Prayer groups, which take place periodically during daytimes and evenings to suit the different times parents are available. Parents with specific requests for prayer to support an area of need or time of difficulty are asked to contact the Chaplain in confidence through the main switchboard on +61 2 9884 1100.
Uniform shop
Uniforms can be purchased both from our online store and at our on campus uniform shop.
More information about the uniform shop can be found here. 
Second-hand uniforms
Second-hand uniforms and textbooks can be purchased from:
Café 1908
Café 1908 is open from 8am to 2pm every school day offering healthy options for breakfast, recess, lunch and afternoon tea. Run by Vanilla Blue, Cafe 1908 provides a delicious and wide range of healthy and nutritious meals, snacks and drinks. There are two menus available that change seasonally:
Café menus for over-the-counter service for Junior and Senior schools are attached below.
Online ordering
The canteen uses an online ordering system via FlexiSchools. Getting online is easy and only takes a few minutes to register. Simply go to www.flexischools.com.au and click 'Register Now'. You will be sent an email with further instructions on how to complete the registration. Once registered, you can start placing orders immediately. 
More information about the canteen can be found here. 
Lost and found
Parents and students searching for lost uniform items can check the Lost Property lockers at the College. Please click on the following link to contact the Student Services office for details. Labelled items have a far better chance of finding owners quickly.
Fees and payments
Fee schedules for Australian citizens and residents and fee schedules for overseas students are available here. 
Payment options
Fee payment must be made by one of the following methods:
ONLINE – Edumate Debtor Portal
Simply go to edumate.roseville.nsw.edu.au, login with your Roseville login details and make a one-off payment or configure a recurring direct debit payment schedule. Convenient payment options include direct debit or credit card (Visa, MasterCard or American Express – 1% surcharge applies).
ONLINE – BPAY®
Simply use your bank's computer system to make your payment using the BPAY option, then enter your Biller Code and Customer Reference Number from the foot of your bill, and use a linked debit account or your linked credit card.
BY MAIL – Credit cards and cheques
Complete the payment slip at the bottom of your invoice and post, with a cheque payable to Roseville College, to:
Sydney Anglican Schools Corporation
PO Box 465
HURSTVILLE BC NSW 1481
Please note: When making payments by credit card, instead of posting, you may fax both sides of your completed invoice to 02 9580 3316 or email a scan of both sides to [email protected]. Both sides of the invoice must be sent in order to apply payments to the correct accounts.